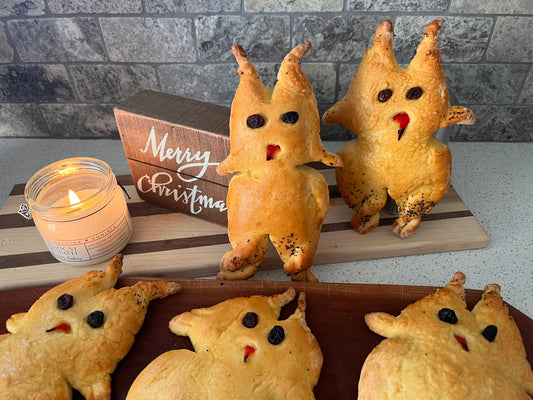 Sweet Krampus Bread (Miklavževi Parkeljni
Have you been naughty or nice this year? St. Nicholas Day is just around the corner (December 5th) and these adorable Sweet Krampus Breads (Miklavževi Parkeljni) are a fun afternoon DIY gift to make with your kids and grandkids to help them prepare for the arrival of St Nicholas. They are traditionally eaten for breakfast on the morning of St. Nicholas day.
Get Recipe
THANKS FOR STOPPING BY! I'M SO GLAD YOU'RE HERE!!